NE Face of the Pfeifferhorn
Published by Noah Howell
When the powder snow settles out or blows away and we aren't filming for the movies, I've been turning my attention to some of the steep and exposed lines in the Wasatch.
On April 1st 2011 I skied the NE Face of the Pfeifferhorn with Andy Jacobsen and Andrew McLean. This closes the book on a 13 year project to ski all the lines in Andrew's skiing guidebook 'The Chuting Gallery'.
I wouldn't say I saved the best for last, but this is a pretty cool line. And a very elusive one to 'tick' with it's fall and you die exposure on a face that rarely seems to be in great condition. I've tried three times in the past two years and no other descent in 'The Chuting Gallery' required so many attempts. All the failed efforts and the weight of possibly finishing this mad obsession made it more daunting and heightened the anxiety for the day.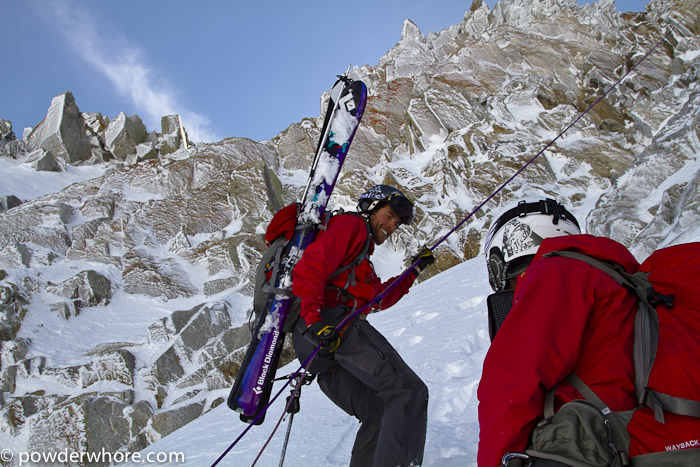 Thanks to Andy Jacobsen for all the great images captured that day!
Find all the gear you need for your adventures here.