Sail and Ski Norway
This Spring I got invited on board the 65ft sailing vessel, the Jonathan IV. Photo's are sparse since I was mainly shooting video for the upcoming movie. Some of the pics are from Keoki Flagg and Andrew McLean.
Hard to express the excitement and anticipation and then the actual experience of skiing from a sailboat. I found myself singing THIS SONG in my head throughout the trip.
The guests, crew and guides raising a toast to cruising in the Arctic.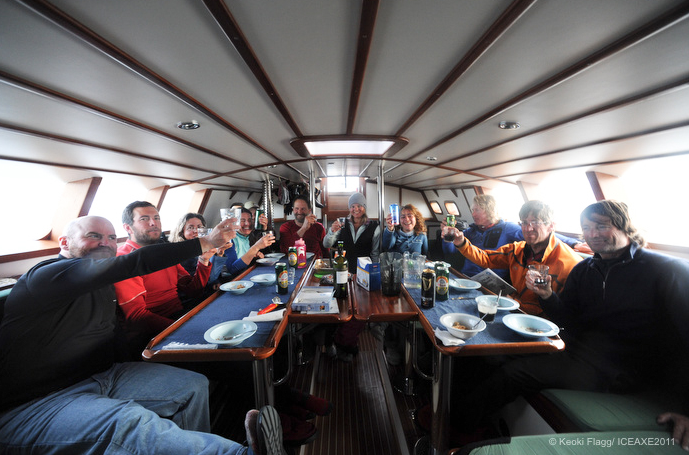 Sailing around the fjords of Norway has been done extensively on the mainland. This was the first time it was taken much further north to the islands of Svalbard. Catching the sea free of ice and still having low elevation snow is the challenge.
Doug Stoup of Ice Axe Expeditions conceived of the idea and put it into motion by chartering the Jonathan IV. He's been doing similar trips off much larger boats in Antarctica for several years now. This was the first time taking it into the Arctic.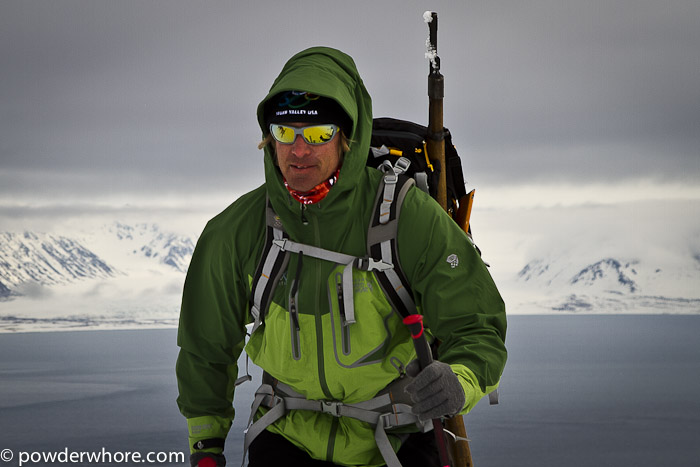 The sailboat acted as base camp. We moved to new locations everyday getting whisked ashore on zodiacs.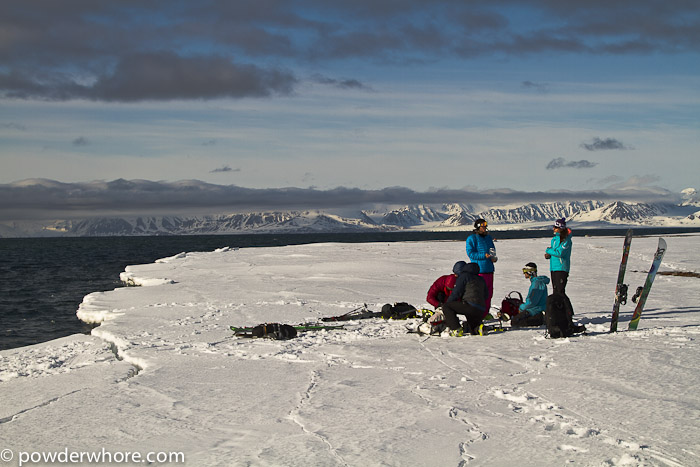 From there we explored the mountains and glaciers on skis. The terrain had everything one could hope for.
Kim Havell, Giggi Schimpfossl, Ane Enderud, Doug Stoup and Tom Day storming the beach.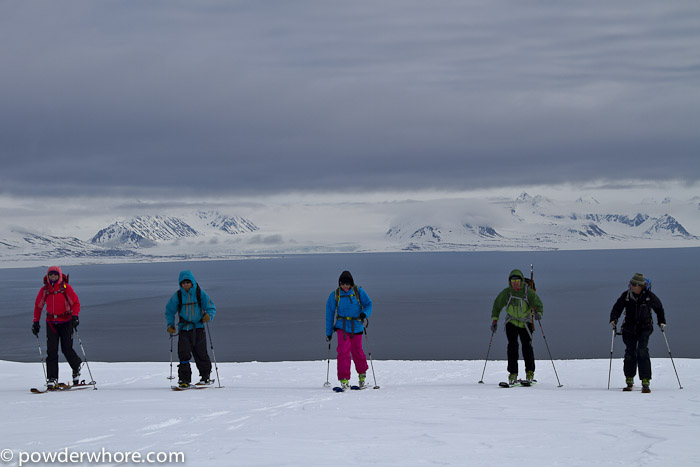 We found this beautiful face a few days in and tried to approach it from several different sides. Weather didn't cooperate and it eluded our efforts. Next year?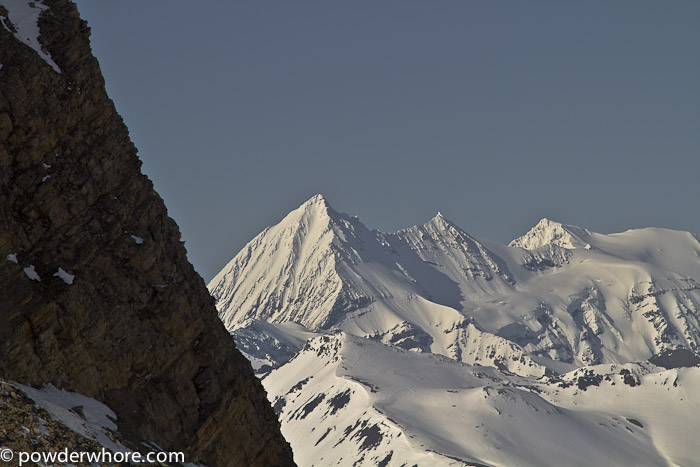 What we were able to get to was just good old fashioned chutes bowls and peaks with a variety of snow conditions.
Ane Enderud making big carvers down to the boat during a bluebird corn harvest.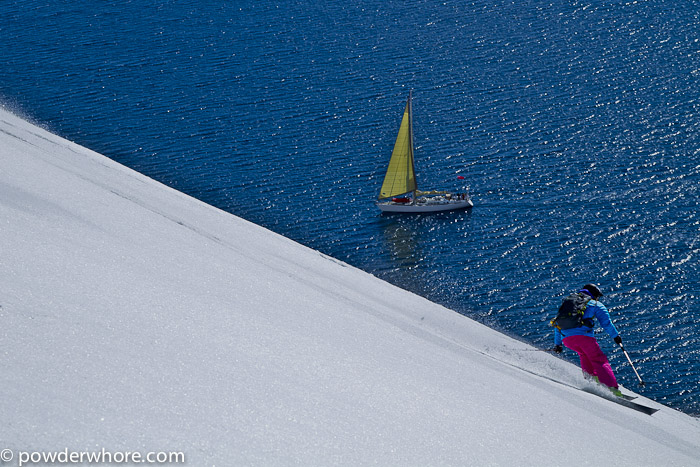 Kim Havell getting into the steeps.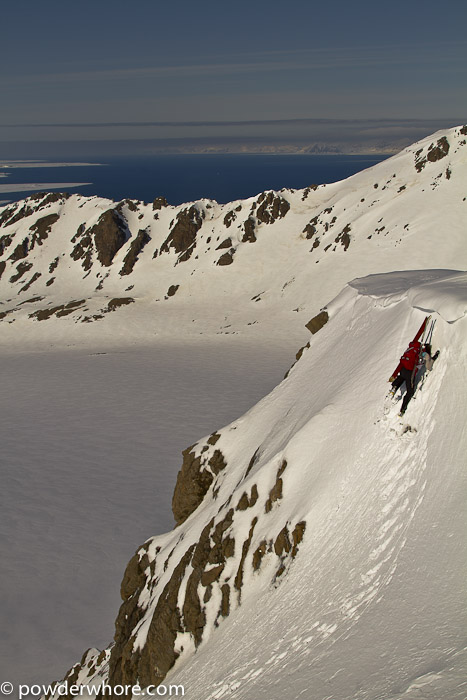 Giggi is all smiles on his brand new split board.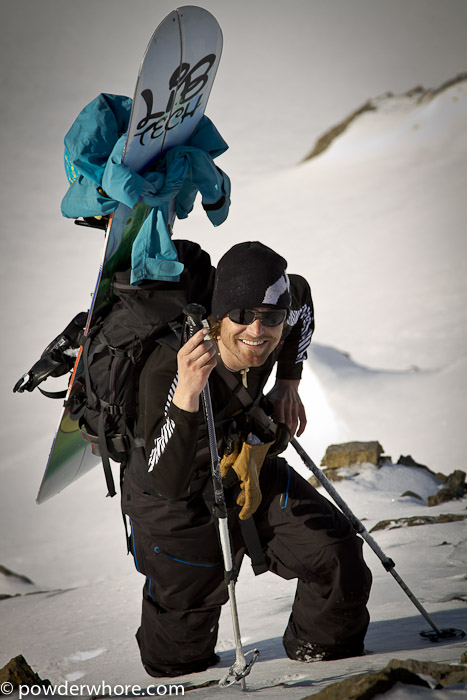 We skied the pointy peak and bowl in the background the night before. Kim Havell stands in awe of it all.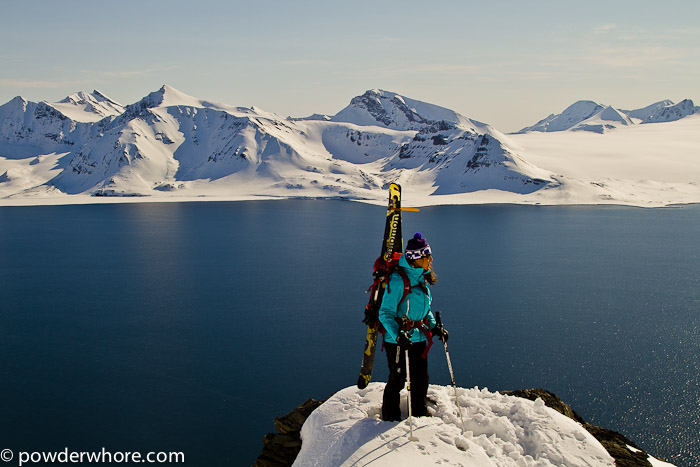 It was hard to keep hiking with all the beautiful surroundings and amazing views.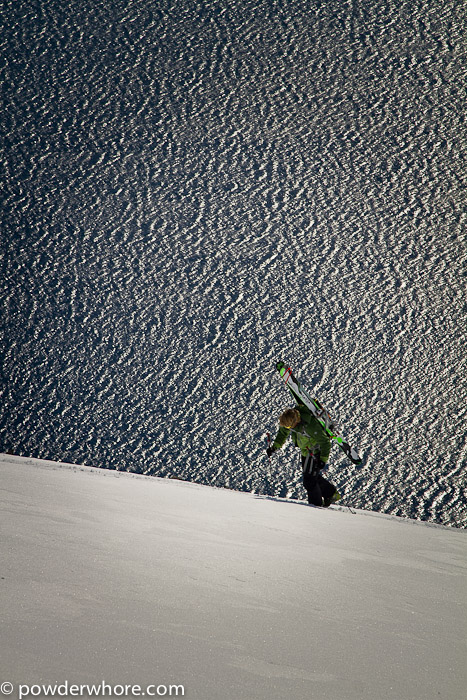 Our fearless leader dropping in.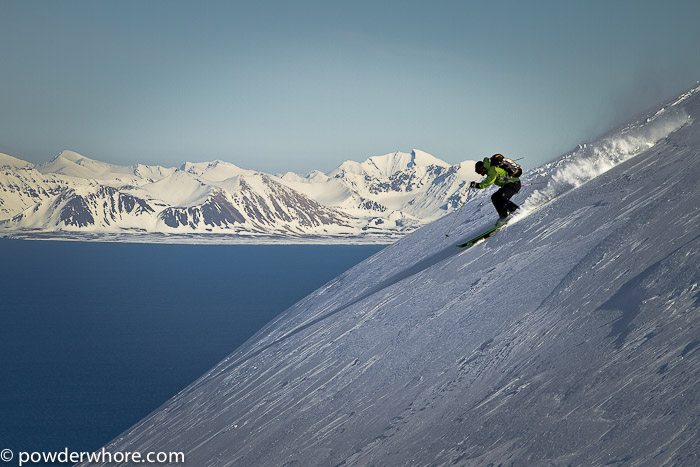 To be fair, it wasn't always sunny and the skiing wasn't always great like the photo's may lead you to believe. There were runs in complete white out, skiing by feel. There was snow so variable that one run was sufficient. However, the overall trip was like nothing I've experienced, but hope to find again. The full adventure experience!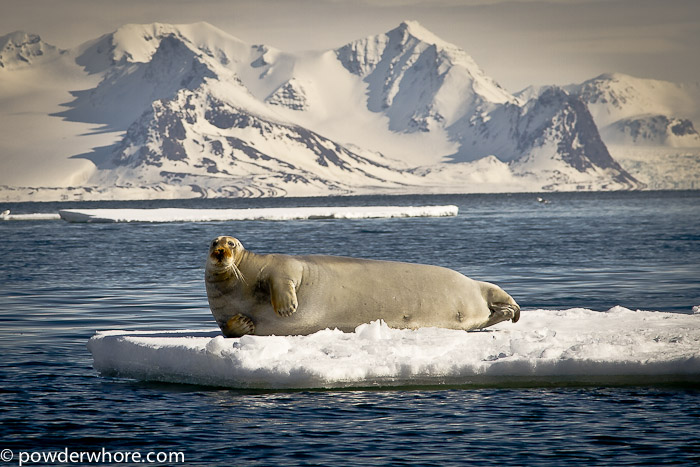 The Arctic's favorite nightly ritual and drinking game "Polar Quiz". You don't stand a chance when playing against explorers like Doug who has been to both poles numerous times.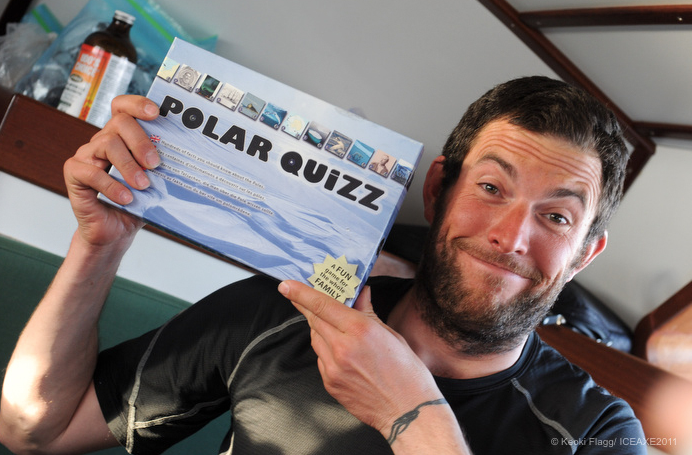 How to cool off after a hot and sunny day out skiing.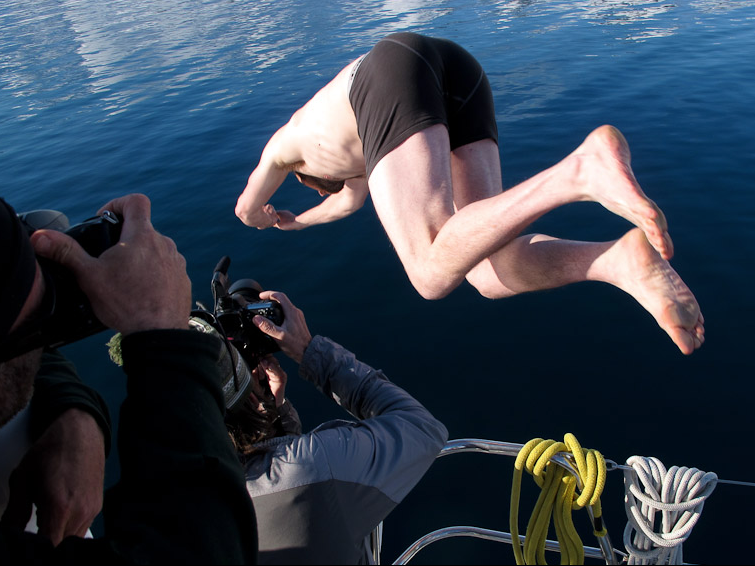 And how to cool off after a plunge in the Arctic waters.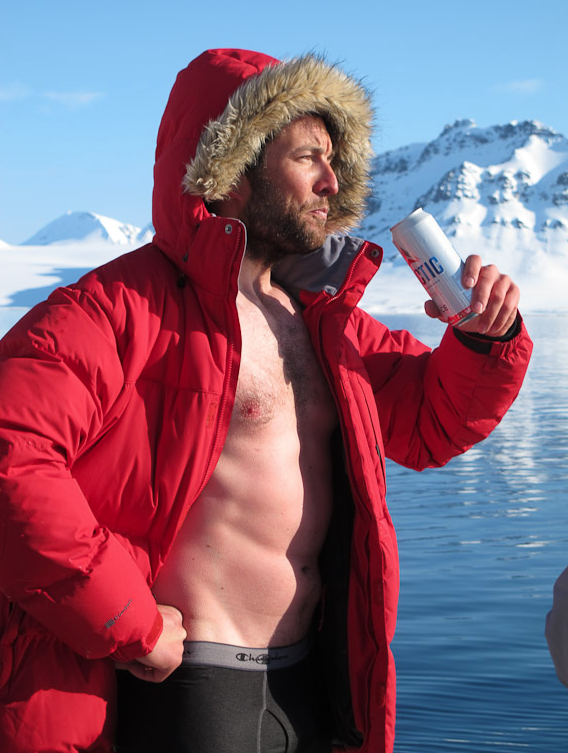 Anybody who had the trip of a lifetime raise your antlers! Thanks to everybody on board and to Doug Stoup and Ice Axe Expeditions for pulling off this virgin cruise in good fun and style.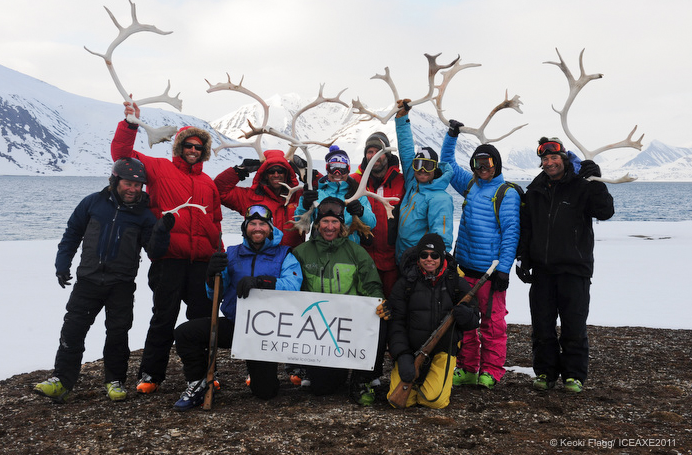 The 30″ monitor I'm currently sitting in front of is full of beautiful video images from this voyage. Cutting it down is turning out to be quite the chore. The final edit for this year flick will give much more than this little taste.
Get all the gear you need for your adventures at Backcountry.com