Choose Your Adventure
We are very proud to announce the release of our eighth annual ski film "Choose Your Adventure!"
This years movie is such a mixed bag of characters, exotic locations and action that we wanted to get that point across with the title. You really never know what's coming next in this film. We're exploring an abandoned mining town in the Arctic, dropping cliffs with Hugo Harrison in British Columbia, plunging into the Antarctic Ocean in speedos, blasting through deep power, catching up with some crusty locals in the Wasatch and more. 
Our interest lies in finding people with real stories and ski objectives. We wanted to tag along and capture their actions and motivation for heading into the mountains. Hoping to make it more of an authentic experience this way. We traveled light and moved fast to avoid interfering with the actual adventures as they unfolded.
Despite the underwhelming winter of 2011-12, in which snowfall reached near record lows and unstable avalanche conditions, we were able to make the most of the conditions at home and abroad, with trips to Cerro Castillo, Chile; La Grave, France; the Antarctic Peninsula; Svalbard, Norway; British Columbia, Canada, and the Wasatch Mountains in Utah.
This film features an array of characters from salty backcountry veterans to some of the top skiers and snowboarders, including Chris Davenport, Jake Sakson, Andrew McLean, Seth Wescott, Dylan Freed, Noah Howell, Matt Reardon, Drew Stoecklein, Forrest Coots, Ian Provo, Neil Provo, Chuck Mumford, Darrell Finlayson, Bob Athey, PY Leblanc, Jason Thompson, Todd Stuart and Hugo Harrison.
We could go on and on tooting our own horn about how our finest work came out of the poorest of seasons, but we'll let the moving images do the job. Behold the official trailer!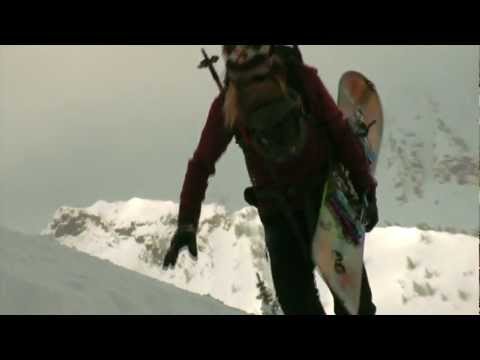 In the end, this is a feature-length ski film that celebrates exotic locations, wild adventures, and the dedicated personalities writing their own stories on snow. We hope you enjoy viewing it as much as we enjoyed capturing it.
Pre-sales available NOW. Tour schedule available HERE. 
Pray for snow!